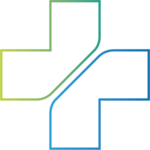 PlacingMed is a recruitment agency specialized in finding and selecting the best healthcare professionals from all over Europe.
Rely on PlacingMed and its more than 15 years of experience in recruiting doctors and specialist nurses for hospitals and nursing homes for Belgium. Many institutions in the healthcare sector trust us. In more than 15 years, nearly 1,000 healthcare professionals have been placed in Belgium by PlacingMed, with a success rate of over 90%!
The founders of PlacingMed
Bernard NICOLA
is a doctor and founder of PlacingMed. He speaks 6 foreign languages: French, English, Arabic, Hebrew, Italian and Romanian. Arriving in Belgium in 2003, Bernard had to fend for himself to find a job in Belgium and complete all the administrative procedures. A few years later and his accumulated experience, he has put together an effective methodology to support health professionals from abroad (from Europe and outside Europe) who want to work in Belgium. The PlacingMed method is refined and improved over time to become a personalized service for both candidates and employers.
Mehdi van Nuijs,
joined PlacingMed in 2021 and is a former director of several healthcare institutions. He has been recruiting medical and paramedical staff for more than 10 years. He speaks 5 languages: Dutch, French, English, Italian and Spanish. Mehdi is focused on providing quality service and, like Bernard, wants to have happy candidates and fully satisfied clients!
Our support methodology has been proven for more than 15 years.
PlacingMed support makes it possible to clearly identify the skills and specialty of the doctor or nurse you want to recruit, select him in his country of origin and offer him personalized support and accompaniment for his perfect professional and personal integration.
The reason for our success? We take care of you! We offer our employer clients and medical candidates personalized support and quality personalized service.

Recruitment process
PlacingMed does not bill clients until the end of the recruitment process. Our fees are invoiced only when the doctor and/or nurse started working in your institution. If I don't hire a candidate, I don't pay!
Discover the key stages of our recruitment process, which has proven its effectiveness for over 15 years:

Meeting with customers
We establish the profile of the doctor or assistant candidate you are looking for
Sourcing
We are looking for the doctor/nurse who best fits your criteria in your country of origin
Preselection
We carry out, in the country of origin, a pre-selection of candidate doctors/medical assistants, who could correspond to the profile sought
Selection
In the home country of the doctor/nurse, we conduct One-to-One interviews to select the most suitable profiles.
Presentation of candidates
We propose that you interview the doctors/nurses we have selected for you by video conference before their first trip to Belgium.
Working visit to Belgium
You meet the selected candidate in Belgium to interview him and take a medical practice test (valid for medical candidates)
The working convention
Signing the employment contract with the doctor or nurse.
Arrival and permanent installation of the doctor or nurse in Belgium
Our support includes a full installation support service for the recruit and their family.
The beginning of the employment contract
The employed doctor or assistant begins his professional activity. PlacingMed remains available for any questions.

The administrative process
All our candidate services are free.
PlacingMed handles the entire administrative process for the recruited staff and their employer.
Discover the key steps of our administrative process, which has been proven effective for more than 15 years:

Administrative procedures
We help you obtain diploma equivalency to receive the INAMI number (for doctors) and diploma equivalency (for assistants).
Free language lessons
We offer intensive language courses to improve your French, Dutch and/or English
Premium service for expats
Whether it's finding accommodation, an accountant, finding a school for your child or even helping to open a bank account, PlacingMed takes care of everything outside the hospital and up to 6 months after your employment. In short, a complete service for medical staff candidates to be expatriated.
Our values
Discover the strong values of PlacingMed that also constitute our way of working.
Consideration & Respect
We consider and respect our customers. Our medical and nursing candidates are considered our colleagues. Our support is, above all, Human.
Closeness and empathy
We know our customers and are aware of their challenges and expectations. We are close to our clients and our candidate doctors and nurses. We reserve, for each person, a personalized follow-up, with respect and empathy.
Commitment
We commit to you and keep our commitments. Our way of working is always meant to make our doctor and nurse candidates happy and our clients fully satisfied with our services.
What candidates say about us:
«My experience with PlacingMed was very conclusive. PlacingMed's personalized support is a real plus. I was able to count on the team for the entire recruitment process, but also to find a school for my daughter and accommodation that met my expectations. I recommend that you use the services of PlacingMed if you decide to move to Belgium to practice your medical profession. They are relocation experts and are there to help and advise you wisely. Thanks!».